What Our Buyers Are Looking For
We don't always have what buyers are looking for. In these cases, after speaking with them, we log their criteria in our database which is always searching the new vessels we bring online.

If you have a vessel you would like to sell, please take a moment to enter a few brief details on this page and see if we have an active buyer looking for your vessel right now.

Look at Our Current Interests
Most Popular Posts
View All
Actual Feedback
Richard P. From
Saginaw, MI

Yesterday at 1:36 PM

Mark, thanks for your response and Mike did get with me very quickly. I did buy a 2000 Campion 672 Explorer in Northern Michigan and got a great deal on it. But I do appreciate you web site and h...


Al V. From
Delray Beach, FL



Yesterday at 12:27 PM

Capt. Mark, your sales exec, Jim Grady, has been doing a good and professional job to this point in the transaction. I will be sure to contact directly if there is a need.


Joey R. From
Houston, TX



Yesterday at 11:55 AM

Phil has been great. Answered all my questions promptly and thoroughly.


Tanja K. From
Cornville, AZ



Yesterday at 10:07 AM

Good morning Brad, I am pleasantly surprised with the fact you and James continue to "touch base." As a result, I hope that I am able to solicit your services when the right boat comes at the right...


Mary L. From
Denmark, SC



Yesterday at 8:42 AM

Yes he has thank you. I am currently just browsing trying to decide exactly what type craft I am looking for. I explained to Bernie that I am looking for something that could be a liveaboard for wh...
View All Recent Feedback
Actually Satisfied

Starting with the contact with Marino, who turned out to be very reliable in getting answers to our many questions. A big thanks to Marino.

Very good was proposal of the survey report: it gave us a good review of what we were going to buy. This is not much known in Germany. It was a big help in our decision.

The whole transaction of the ground transport, shipping and delivery in Amsterdam was great! Thanks for that.

Michael (Rhein-Main-Area, Germany)
Bank-Owned & Short Sales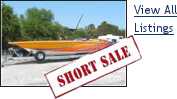 About POP Yachts
There's one thing we know about today's market: Shoppers demand results and will only pay when they get those results. The Internet has helped to bring sellers and results-driven buyers together like no other time in history.
At POP Yachts International, we also know that the combination of global Internet marketing, Internet lead generation and international relationships built through electronic media are the keys to sales success. Add to that the knowledge that today's brokers are only Paid On Performance, and you begin to see the inspiration behind our one-of-a-kind yacht brokerage.
Sales Success through Smart Technology
POP Yachts has a plan for marketing your boat through our data partners, using the most up-to-date technology. We promote your boat in North America, Canada, Europe and across the globe. If there is a buyer out there, we will find them!
POP Yachts has the most sophisticated web-based tools available for lead management, and a unique blueprint for nurturing those leads all the way to the closing table. Because we are so confident in our online lead generation and management, POP Yachts does not take upfront fees from our clients. We very simply only get Paid On Performance.
Total Transparency You Can Trust
At POP Yachts International we believe in giving a true representation of every boat we work with. We show you up to 100 photographs of every vessel we represent and answer all of your questions quickly and honestly.
We know how to deal with all the little things that can go wrong, and we won't hide these. We alert you to any issues and tell you precisely how we plan to make everything right.