What Our Buyers Are Looking For
We don't always have what buyers are looking for. In these cases, after speaking with them, we log their criteria in our database which is always searching the new vessels we bring online.

If you have a vessel you would like to sell, please take a moment to enter a few brief details on this page and see if we have an active buyer looking for your vessel right now.

Look at Our Current Interests
Most Popular Posts
View All
Actual Feedback
Richard H. From
Tribune, KS

Yesterday at 10:25 PM

This far he has been wonderful. I have been dealing with him for a few days now and he has been swift on his responses to my questions. I have not finalized a purchase yet, but if I do through your...


Yolanda P. From
West Palm Beach, FL



Yesterday at 2:42 PM

Dear Captain Mark,Paul has been outstanding in his follow-up. I sincerely hope to do business with him in the future. After 30 years in this business it is great to find brokers cooperating with ea...


Mike B. From
East Hampton, CT



Yesterday at 1:29 PM

Sunny, I am casually looking and I have not responded to any of his emails. He has not not been annoyingly aggressive nor absent. He just sent a couple emails letting me know he was there to help.W...


Dan D.



5/20/2013 7:23 PM

Captain Mark,Thanks for asking. Christopher was quick to reply and sent a few ideas. I am being very particular with what I am looking for and am quite confident that CHristopher will come through ...


Jeffrey Wayne L. From
Pensacola, FL



5/20/2013 5:22 PM

I met with Dave today and he gathered all the necessary information that he needed. He was polite and professional.Thank you for the help,
View All Recent Feedback
Actually Satisfied

Nisha is a "Seller's Dream" in the Yacht Sales Business and she is the Best. I am impressed with POP Yachts overall, but especially in Nisha and the way in which she conducts her business. It gives me great confidence in the process, even in these economic times. Thanks Nisha!

Darrin J. (Mexico)
Bank-Owned & Short Sales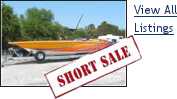 search



2010 Scout 350 Abaco


38' 10" Walkaround, White
Photos: 56
Location: San Patricio County, TX
Hours: 300




2008 Scout 295 Abaco


31' Walkaround, Blue
Photos: 6
Location: Ocean County, NJ
Hours: 40




2012 Scout 221 Winyah Bay


22' 1" Center Console, Black And Cream
Photos: 74
Location: Manatee County, FL
Hours: 245




2008 Scout 222 Sportfish Center Console


22' 6" Center Console, Sea Foam Green
Photos: 88
Location: Nassau County, NY
Hours: 119

Your query only returned 4 listings. Get more results by entering less restrictive search criteria.