What Our Buyers Are Looking For
We don't always have what buyers are looking for. In these cases, after speaking with them, we log their criteria in our database which is always searching the new vessels we bring online.

If you have a vessel you would like to sell, please take a moment to enter a few brief details on this page and see if we have an active buyer looking for your vessel right now.

Look at Our Current Interests
Most Popular Posts
View All
Actual Feedback
Greg B.

Today at 8:39 AM

Andrew always gives me a quick response to my questions. He also researches pricing before making changes to my boat selling price.


Luke B.



Today at 8:28 AM

Nicole, Bob has reached out to me and has given me some good options on vessels. I appreciate your follow up and have nothing but positive remarks for Bob and your company. My wife and kids are loo...


Aaron W. From
Mckinney, TX



Today at 7:47 AM

Yes, no problems thus far. We like your website and the number of pictures showed for each boat. That's very helpful for us since we are new to mfgs vs. features.


Robert O. From
New Orleans, LA



Yesterday at 7:33 PM

Christopher, Gregory was prompt and has been providing additional postings for my perusal. Customer service is key to a prospering company. Looks like ya'll are on top of things.


Vaughn T. From
Brownsburg, IN



Yesterday at 2:01 PM

Dean, Thomas is doing a fine job, answering my questions and giving me advice. I really appreciate his help.
View All Recent Feedback
Actually Satisfied

Thanks for contacting me earlier this year about POP Yachts unique brokerage service. POP offered the broadest market for my boat regionally, nationally and internationally.

I would never have had access to the buyer who ultimately bough my boat, if it wasn't for POP. Thanks to you and your excellent staff.

Ed S. (Maryland)
Bank-Owned & Short Sales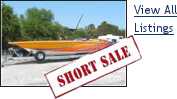 search



2006 MB Sports 23V B52


23' Ski/Wakeboard Boat, Orange/gray
Photos: 186
Location: Wake County, NC
Hours: 728




2004 MB Sports 22 B52 Team Edition


22' Ski/Wakeboard Boat, Custom Paint
Photos: 70
Location: Washington County, OR
Hours: 300




2006 MB Sports 22


22' Ski/Wakeboard Boat, Blue
Photos: 82
Location: San Diego County, CA
Hours: 150




2003 MB Sports 22 VX2 Team Edition


22' Ski/Wakeboard Boat, White/gray With Graphics
Photos: 8
Location: Wicomico County, MD
Hours: 285
On its way to Milwaukee, WI

Your query only returned 4 listings. Get more results by entering less restrictive search criteria.