Christopher Croxton
Title: Regional Sales Manager
Hometown: Virginia Beach, VA
Phone Number: (757) 227-0704
Fax Number: (757) 819-5062
Skype: chris.crox.pop
Send Me a Message
If you would like to send Christopher a message, you can use the online form below. Alternatively, if you prefer to speak with Christopher right away, please dial Christopher's direct phone number above.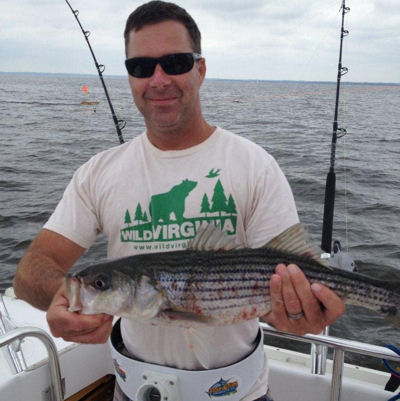 Growing up on Hatteras Island of the Outer Banks, North Carolina, exposed me to a whole world of water-based activities. If my father and I weren't heading out to the Gulf Stream in search of Tuna, Wahoo, Marlin and the like, then you could probably catch us on the beach at Oregon Inlet surf-fishing or on the sound side foraging for shellfish. I enjoyed my childhood there and developed a strong appreciation for quality watercraft through the series of vessels my dad bought and sold.
I currently reside in the Chesapeake Beach area of Virginia Beach, VA. I take pleasure in sport fishing and recreational boating and enjoy the breadth of opportunities this environment has to offer. I've been on the water my entire life and am now, through Pop Yachts International, in the fortunate position of using my lifelong experiences, knowledge of the marine industry and love of fishing to help determine my client's needs and expectations, exceeding them both during and after the sales process.
The water is the same on both sides of the boat. -Finnish Proverb
Recent Awards
Top 10 Salesperson (October 2012)



Recently Sold
1993 Mediterranean 38 in Kilmarnock, VA, sold on May 14.
2001 Checkmate 24 Convincor in Kent County, MD, sold on May 10.
2003 Cruisers 3275 in Norfolk, VA, sold on Apr 26.
2006 Hydra-Sports 2900 Vector Twin Engine in Queen Annes County, MD, sold on Apr 10.
1988 Sea Ray 460 Express Cruiser in Baltimore County, MD, sold on Mar 22.
1998 Sea Ray 23 Bowrider in Miami Dade County, FL, sold on Mar 21.
2003 Scout 235 Offshore in Howard County, MD, sold on Mar 12.
2006 Tige 21 i in Highlands County, FL, sold on Jan 4.
1999 Sea Ray 310 Sundancer in Cecil County, MD, sold on Nov 5.
1999 Sea Ray 310 Sundancer in Palm Beach County, FL, sold on Nov 5.



Recommendations
Dear Capt. Mark, Let me start off by saying that I am probably the worst kind of "client". Demanding, obsessive, ignorant, and non-committal. The salesman's worst nightmare. Chris has been VERY good to me so far. He's listened to my interests/demands and has responded well in all situations. Personally I'd have given up on me long before this. He is quite skilled at building a client relationship. He's very polite, well spoken, thoroughly professional, and seems genuinely interested in making my shopping experience a pleasant one for me. Despite myself. I couldn't have searched for a better man for the job and yet found him quite by accident. If Christopher is representative of the caliber of the staff you are forming I think you are will on your way to building a solid business. I wish you and your staff much success. Keep up the good work, Rick Smithmyer F

Rick S., posted on APR 24


Good Morning, In reference to Mr. Croxton I feel he is VERY professional. He contacted me after several inquires on different vessels. He requested i send him my "punch list" for the type of boat I'm looking for and to give him a price range. I must admit I was slightly nervous about telling him my budget,( Im a city Police Officer in my town so thusly, unlike Im sure most of his clients my budget is much more fixed). But he was very professional and honest with me. Said he would research some data bases and see what he could find. I actually enjoyed dealing with Mr. Croxton MUCH more than getting some of the nasty responses I've received from dealers. I know the chances of him finding a Robalo, Grady, Boston or similar style boat in my price range is a long shot. But, I can honestly say that It has been a pleasure thus far corresponding with him while trying to assist me. It honestly DOES make a difference when he responds and instead of telling me I'm "delusional" he explains that, this is going to be a TOUGH find, but he will check whats out there. I would also like to add that he was getting right back to me on a saturday.!!! Im a very hard person to impress when it comes to customer service and I could not have been more impressed thus far. Hope this input helps Senior Officer J. Lewis MooreCharleston Police DeptComm Action Unit/ Tactical Unit843-991-5858 (cell) On Mar 26, 2013, at 11:26 AM, Sunny Handa

John M., posted on MAR 27


Yes, Christopher has been helpful and answered my questions. I would have no problem going through your company presently or in the future if I am able to find what I want at the price I want. Derek Freeman Lookout Mountain Log Homes & Builders, LLC Mentone - Birmingham - Savannah Independent Representative for REAL LOG HOMES 3935 7th Ave. S. Birmingham, AL 35222 Phone/Fax (256) 305-1176 Visit us online at www.lookoutmountainloghomes.com or www.RealLogHomes.com F

Derek F., posted on MAR 2


Hi Sunny,I meet Christopher this morning. We went over the boat and he took a lot of pictures. Christopher said that he grew up in a boating family down at Hatteras, NC. and has good deal of experience with boats. I am impressed with his knowledge of boats and I feel confident that he will be able to show my boat. ThanksNN On Feb 15, 2013, at 9:46 PM, "Sunny Handa"

Neil N., posted on FEB 16


It was an absolute pleasure working with Christopher throughout the process of buying a boat and NOW selling one. I would highly recommend him to assist in anything you need, selling or buying. Very knowledgeable and quick to respond. Easy communication and he 'gets it'. Smart around the block and knows what he's doing. If you get the pleasure of working with him, I assure you will not be dissapointed.

Jay W. from Atlanta, GA, posted on JAN 14


Hi Sunny, Christopher was great to work with, very easy to talk to, knowledgeable, and had ready answers to all my questions. He was very down to earth and made me feel comfortable as this is my first time dealing with a boat brokerage company. Hope the rest of the process goes as smoothly.

Ron Y. from Lanham, MD, posted on OCT 16


SR VERY GOOD SERVICE GAVE ME MISTER Christopher Croxton EXELENT JOB HE DOES THAT THE REASON THAT WHEN I GET BACK TO COLOMBIA IAM BUYING A NICE BOAT FOR MY SELF A NICE CIGARRETE TOP GUN TIPE THANKSJUAN

Juan Felipe Duque D. from Barranquilla, Colombia, posted on OCT 9


Please Sign Up or Log In first. Register